Purchasing a new house is not a decision to be made hastily. After all, you're going to spend a lot of money on it, possibly even your entire life savings. When purchasing a home, it is always a good idea to conduct extensive research. So here, we are going to discuss some pitfalls to avoid when purchasing a home.
Some Pitfalls to Avoid When Purchasing a Home
Here, we will tell you about some mistakes which should not be made while buying a house. This is especially for first-time homebuyers.
Points to be discussed:
Doing Research
The Home Loan Factor
The secret trick to negotiate the price
Never go beyond your budget
Dealing with agents
Never compromise on building inspection
Conclusion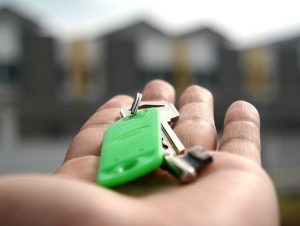 Doing Research
Before you buy a house, the first and most important thing you should do is conduct an extensive study. Keep in mind that you're not just buying a house, but a location that is inextricably linked to its surroundings. So, research the location of the house you're buying, as well as the many amenities you'd like to have nearby. Investigate the number of schools in the area, the quality of education, the crime rate, the availability of medical services, and most importantly the environment.
Pro Tip: You should research a location before deciding on it. But hold on! Instead of looking up information on Google, talk to people who are familiar with the area. People who live in a certain area can provide you with more accurate information.
So you must never avoid this first step and purchase a house hastily.
Also Read:  Housing Cost In Australia: Interesting Facts
The Home Loan Factor
When it comes to purchasing a home, picking the correct home loan is crucial. Furthermore, if you're thinking about acquiring a home loan, you should evaluate the interest rate.
Additionally, even a small change in the interest rate has an impact. Because a home loan is a long-term debt, even a modest interest rate can add up to a significant amount over time.
The loan term is another crucial part of a house loan. The loan term relates to the length of time you will be paying back the loan.
Short-term loan periods do result in greater repayments, but they also result in lower interest payments. As a result, keeping the loan period as short as possible might be extremely useful.
Also, make sure that you acquire loan from a trustworthy source. Moreover,  your budget matters a lot when comes to getting the appropriate home loan.
Not considering the above-mentioned points while exploring the loan options is not a good idea.
The secret trick to negotiate the price
You come upon a property that is perfect for you while house hunting. It comes with everything you'll need to settle into your new digs. But, Never, ever tell the seller how much you loved the house. It's a little-known technique for negotiating a price that fits your budget. It has simple psychology to it. If the seller learns that you like the house, he or she will try to persuade you to purchase it at a higher price. As a result, keep it a secret. If the price still does not fit your budget, go ahead and look at other options.
Also Read: Fixed And Variable Mortgage Interest Rates: Pros And Cons
Never go beyond your budget
Going beyond the budget leads to financial problems in almost all cases. So, when it comes you purchasing a new abode, most people tend to be tempted towards houses that are not actually within their budget. But this must be avoided. Don't give in to illusion. The bank normally sets a borrowing limit for you based on your capacity to repay the loan. Spending more than you can afford exposes you to future financial shocks, such as interest rate increases. Also, a wise buyer would always evaluate his/her budget first as well as market rates.
Dealing with the Agents
When buying a home, keep in mind that the agent represents the seller. His job is to sell the house to you. Having a working grasp of market pricing from sources other than the seller will help you avoid being duped or misled. Agents would attempt to portray them as the greatest alternative on the market. However, it is your responsibility to investigate all choices before settling on one.
Never compromise on building inspection
A building inspection is one of the most important steps in the process of buying a house. When you are buying a new house, it is essential to employ a professional building inspector to inspect your potential new house. Keep an eye out for severe flaws, but don't get too worked up about minor flaws that can be readily fixed.
Also Read: What Inspections Should You Conduct Before Buying A Property?
Conclusion
So, these are some pitfalls to avoid while purchasing a home. True, buying a home is one of life's most significant purchases. So, during this process, you need to be relaxed and free-minded. Also, keep your mind flexible and open to various explorable options.